Discover more from Falling to Systems
"You do not rise to the level of your goals. You fall to the level of your systems." - James Clear. I write about those systems.
How AA helped me go vegan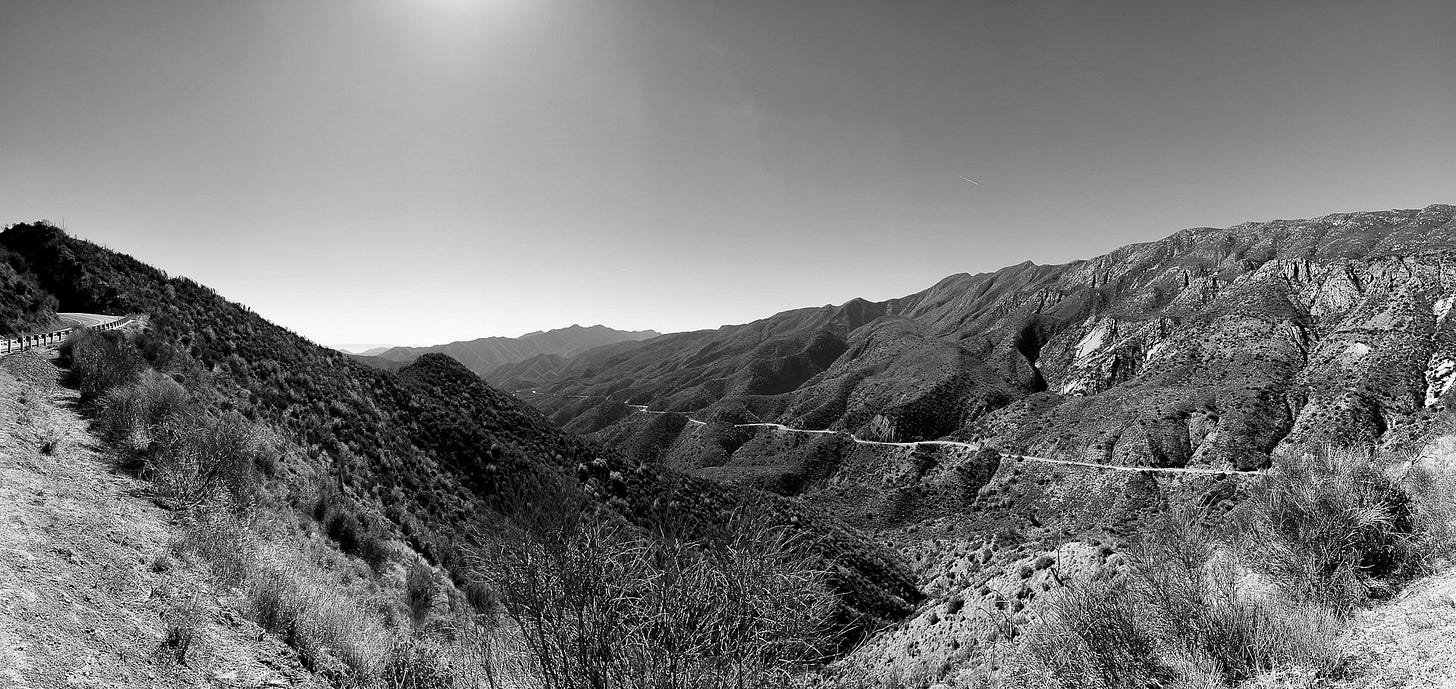 Have you ever found yourself future-tripping? You know, that thing that happens when your brain decides to explore all the ways the universe will conspire to sabotage you of a goal? Unlike your garden variety anxiety, future tripping comes from stressing about a problem that is not yet (or maybe ever) actually happening.
I did a little future tripping not too long ago when I decided that I was going to largely ditch the meat, dairy, and oil, and commit to a plant predominant lifestyle. Here's a small sample of my brain's unsolicited future tripping in action: Does this mean I'm never going to be able to eat out again? Crap, how am I going to handle Thanksgiving? How am I going to find food when I travel? All of my go-to recipes are meat-based, I don't even know where to get started! Is this going to ruin how I watch football? Is this going to be awkward around my friends and family?
I've found that future tripping tends to come when I'm on the cusp of a big change, and when it does, it feels like mental hyperventilation. Luckily, I've also come to learn that the antidote is really simple and clear cut: just take things one day at a time.
I learned this tactic from Alcoholics Anonymous (AA). More often than not, alcoholics like me wind up in AA because we've begun to accept that we're powerless over alcohol and that our lives have become unmanageable. The idea of a life completely abstinent from alcohol however, is so far out of the question, so totally unrealistic, so completely far fetched, that a spit-take is usually the universal response upon hearing it for the first time.
That is, until the person hearing it realizes that the person saying it was in exactly the same spot they're in today, and is living proof that it's possible to go years, even decades, without a drink. How do we do it?
We just focus on the next 24 hours. People new to AA are encouraged to attend 90 meetings in 90 days, and in those meetings we often ask ourselves "what's the next right thing I can do to avoid drinking today?" We keep our heads down and focus on the behaviors and activities that will keep us sober in the hours between now and sleep. We then celebrate the win of making it "just one more day" at each meeting we attend.
One day turns into two, then four turns into five. All of a sudden, it's been a week without a drink, which for many of us, is an astounding accomplishment. One week turns into two, then three, then four. Before we know it, we're measuring our sober streak in months. Inevitably, the hypothetical problems we future-tripped about do begin to crop up, but when they do, they tend to only come one at a time, and they're never as bad as we originally thought.
So how does this all connect to food? Earlier this year, a shift in my relationship to running gave me the freedom to rethink how my diet could help me stay injury free, and after dozens of hours reading, youtube watching, and podcast listening, I concluded that the inflammation and long recovery times responsible for my ever-present shin splints would likely improve by largely adopting a whole food, plant based (WFPB) diet*.
There was a rub though, and it wasn't the kind that goes on pulled pork: I've always been an enthusiastic carnivore. So much so in fact, that I received a Big Green Egg bbq/smoker as a wedding gift, and in recent years, I've made a real effort to improve my barbeque game. While I had dabbled with veganism in the past, the decision to reduce my meat intake to near zero amounted to a pretty drastic change in lifestyle by any measure. So, commence the future tripping.
At first, I was overwhelmed by the sheer volume of ideas, tactics, best practices, and "avoid these five mistakes" lists I had consumed on the way to making the decision to go plant based. Each piece of information felt like it raised the water level behind a dam – and picking a day to start the WFPB diet felt like breaking that dam. I kept finding myself paralized by whether I should be researching recipes, making grocery lists, buying storage containers, or actually cooking.
To escape each future trip, I'd take a deep breath, and remember that I just needed to get today right. I'd also remind myself that the switch to a WFPB diet could be gradual, and that unlike going sober, my life wouldn't be destroyed if I wasn't 100% perfect.
So in the beginning, I decided that a successful day just meant eating a WFPB breakfast. After a week of daily wins, I felt confident that I had breakfast on autopilot, and revised my 'win criteria' to eating a WFPB dinner twice a week. On cooking nights, I made sure to make a big enough batch to have leftovers for lunch the following day. This meant that on two days a week, lunch was taken care of and didn't require any additional thought.
Completing the transition to full-time WFPB was now just a matter of progressively updating my 'win criteria' to go from two cooked dinners a week to four. I could have done this over a period of a month or more, but once I got out of my own way, I found that it only took a couple of weeks to fully make the switch.
Just like with alcohol, the future did eventually come. A camping trip, a dinner with friends at a restaurant, and a weekend away at an airB&B were all situations that eventually cropped up. Having a consistent system of cooking in place, combined with weeks of successes strung together by taking things one day at a time, allowed me to confidently manage each one of these situations. It feels like 'riffing' on tune I have learned to play in my sleep.
For instance, ahead of a multi-day stay with my in-laws, I called and shared my eating goals with them, and was delighted to discover that they were fully supportive. In fact, since they were interested in trying out some of my recipes, we spent several evenings cooking together in their kitchen, leading to the creation of some of the fondest memories I've had in recent years. Just as with alcohol, when the challenges come, they're not as bad as I originally thought they would be.
As I write this, I've been sober for one year, five months, and 18 days. I've also been enjoying a nearly plant exclusive lifestyle for a little over three months. I'm currently allowing myself one meat based meal per month, but I'm probably going to reduce that to one every three months. There's no doubt in my mind that fidelity to my plan in each case was made possible by taking things one day at a time, and in the process, silencing my future tripping self-talk.
Looking back at prior, short lived attempts to weave veganism into my life, I can see that I was often trying to boil the ocean on day one. I'd attempt to come up with meal plans for a full month at a time, and I'd throw up my hands and eventually quit when a little turbulence threw me off my exquisitely designed flight path. Paradoxically, I was able to cover more ground by focusing on the next turn ahead, instead of dwelling on the whole journey that lay before me. The next time you find yourself future-tripping, I'd recommend lowering the stakes and bravely heading into the change, one day at a time.
---
*If you're interested in how a whole food, plant based diet can improve physical performance, the documentary "The Game Changers" pulls many of the ideas and evidence I had gathered piecemeal together in a compelling, easy to follow way.